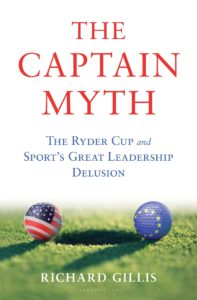 The War on the Shore, the Battle of Brookline, the Miracle of Medinah–the Ryder Cup inspires such nicknames, and is golf's version of an all-star game and one of international sports' most intense, high-profile tournaments.
For almost ninety years, the biennial men's golf competition has been a key symbol of the game, knitting together the sporting cultures of the U.S., the UK, and continental Europe, and inspiring an intense rivalry among professional golfers and a passionate following across the globe. Purportedly in charge of the two teams are the captains, whose reputations are shaped forever by the results of the twenty-eight matches held over three days.
In his seminal exploration of the world of the Ryder Cup, Richard Gillis explores what it takes to win this coveted trophy. Accustomed to playing for and winning large sums of money, the twelve players on each side are paid nothing for this competition; instead they play for national pride alone.