Classic style with cutting–edge technology (Shared from GolfPunk)
COBRA PUMA GOLF has introduced the Heritage Collection – including a Limited Edition Wood Grain KING F7 driver, a sophisticated chestnut herringbone pattern Driver Cap, along with stylish apparel and footwear.
The collection is designed to celebrate the rich history of golf and a nod to its icons. To bring the collection to life, COBRA PUMA GOLF is teaming up with Bryson DeChambeau for this tribute to the game and its bygone era with "throwback" style and equipment.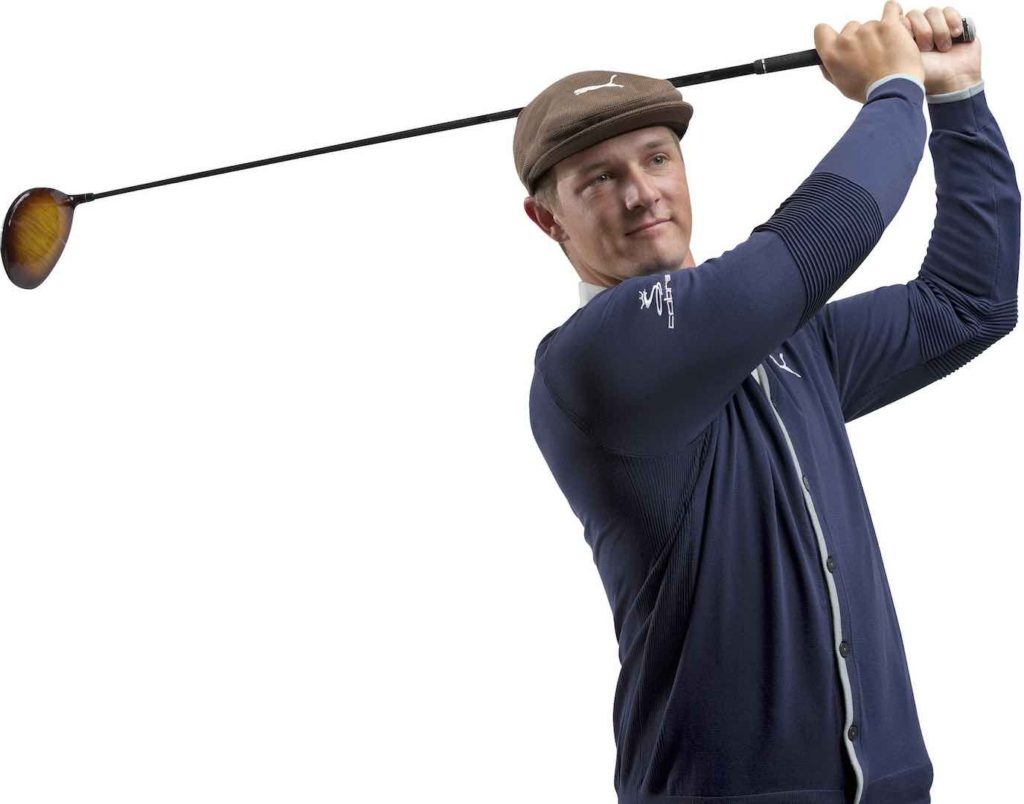 The COBRA KING F7 Wood Grain driver provides all the technological advantages of today, but is cosmetically altered to give the appearance of a beautifully–crafted persimmon driver head.
During round one of the 2017 RBC Heritage this week, Bryson will be outfitted from head–to–toe in a stylish, "heritage look" featuring a PUMA Golf button cardigan, Tailored Golf Chinos, Ignite Spikeless Sport shoes in a throwback brown colorway and his trademark Tour Driver Cap designed with a sophisticated chestnut herringbone fabric. But wait, there's more…