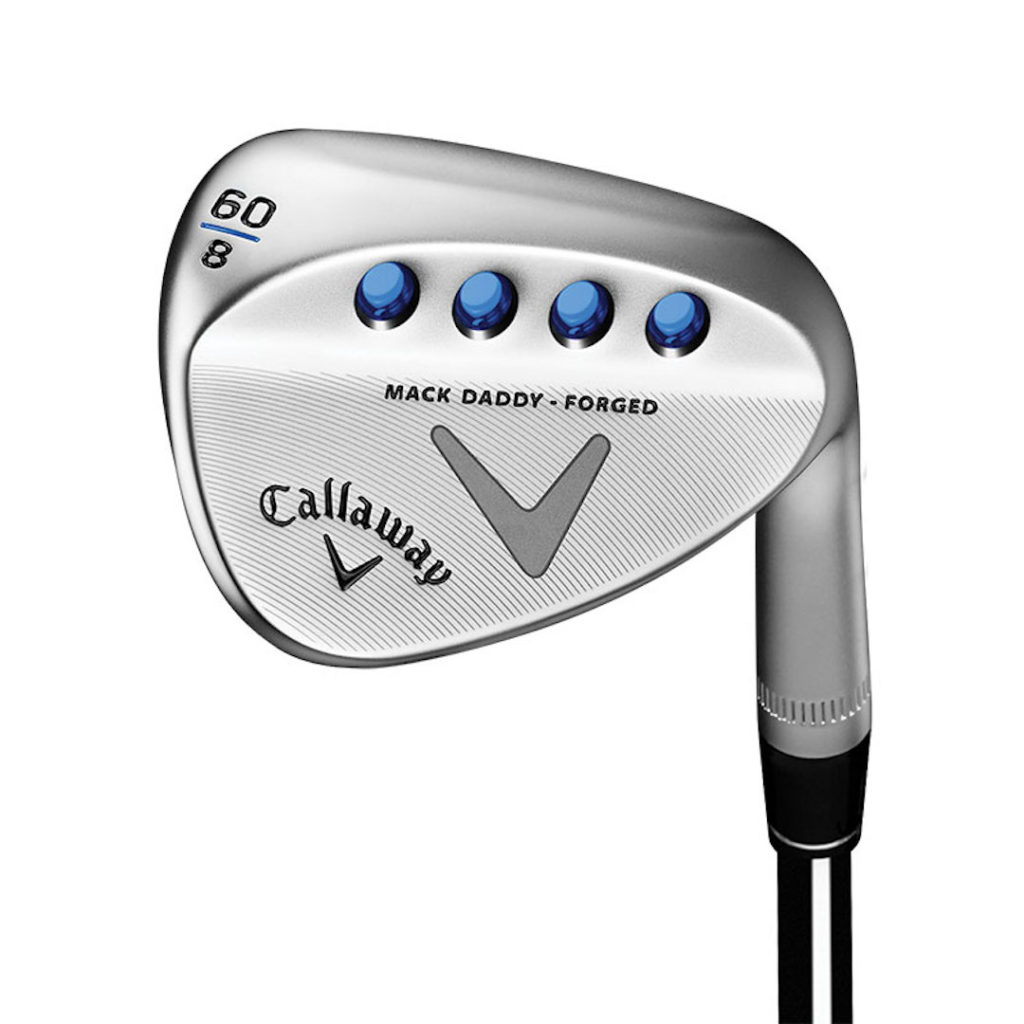 Ultra–premium wedges designed by Roger Cleveland himself. (Shared from GolfPunk)
Callaway has today launched an ultra-premium wedge called Mack Daddy Forged, created by the industry's master of wedge design, Roger Cleveland himself.
The Tour-inspired shape, forged of soft 1025c steel, delivers exceptionally satisfying feel and response on every shot. Less offset, a squarer toe and a straighter leading edge create a clean, confidence–inducing appearance at address to promote crisp contact and command control.
High spin comes from the new Mack Daddy 16–groove configuration that incorporates an added groove at the bottom, close to the leading edge, to promote added stopping power, especially on pitches and chips.  But wait, there's more…