Together with the finest golf shirts and trousers a nice pair of stylish golf shoes is what you would need to sport a trendy and relaxed look on the course. Lambda Classic Golf Shoes are a throwback to the days of the classical shoe as worn by major champions around the world.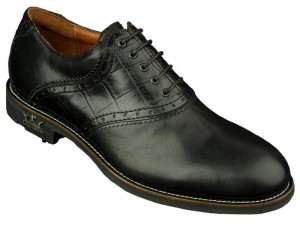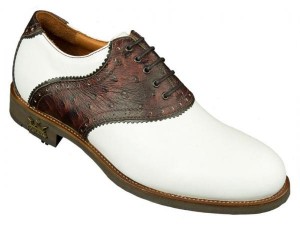 Lambda Golf is a Portuguese company that has been making high quality, leather shoes for 28 years and golf shoes for the past 3 years. Lambda golf shoes have a classic appearance, and are crafted from with fully treated water-repellent, Portuguese leather. They feature a special membrane inlay sole which absorbs force reducing the impact on knees, hips and back thus making the game more enjoyable.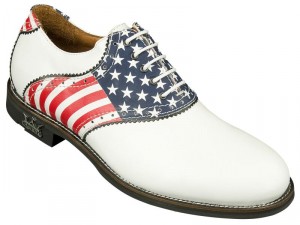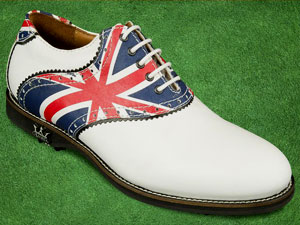 The Portuguese brand created ripples last fall by launching in Europe with its all-leather range, particularly the eye-catching Imperia, which is available featuring a choice of 14 national flags, including the Stars and Stripes. Ladies golf boots are also very appealing and will surely look trendy on the fairways.
They offer personalized golf shoes as part of their Imperia line, where the design is completely up to the customer. With many golf courses and resorts offering this option to members, this aspect of the golf shoe industry is becoming very popular. Their Union Jack and Canadian Maple Leaf shoes are very sharp looking. If personalized shoes are something you are interested, please contact Lambda Golf through their website for a quote.