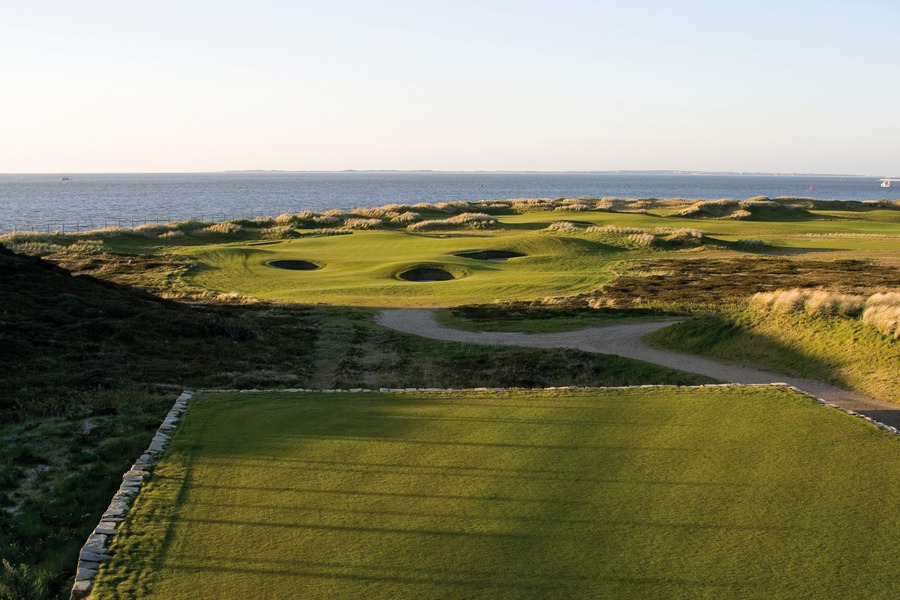 The 18 hole par 72 links course nestles in a beautiful dune landscape at the foot of the Budersand dune at Hörnum a municipality on the northern German island of Sylt. The Budersand Sylt Golf Club in Hörnum welcomed its first green fee guests in July 2008, inaugurating one of the biggest and most exciting projects in German golfing history. The course is unique, and has already earned the thumbs-up from top professional players.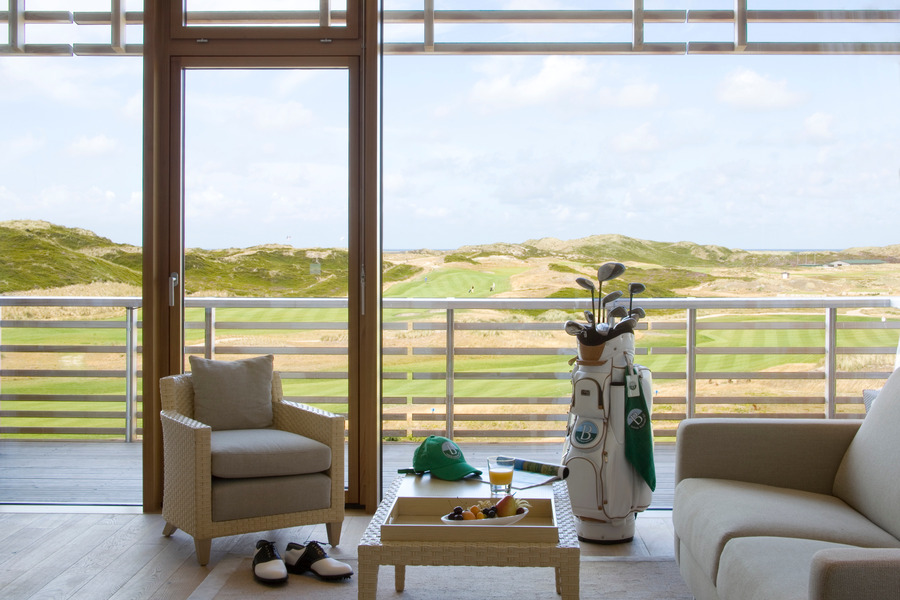 Architect Rolf-Stephan Hansen sculpted this seaside stretch of land into an attractive links layout, the course is 6,000 meters long and extends over an area of about 180 acres (73 hectares) around the Budersand Dune north of the yacht harbour and at the heart of the borough Hörnum captivates because of its typical links course landscape. Undulated fairways, pot bunkers and impressive dunes with a multitude of heath areas make playing on this 6000 meter long golf course alongside the sea a real experience.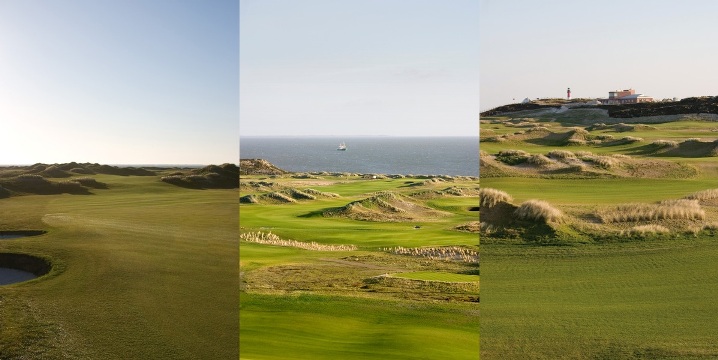 It is not just the setting and the spatial design that guarantees the perfect golf experience. Golf Manager Harald Holle and Course Manager James Ellis offer guests unusually generous tee off times, allowing them to enjoy the scenery and the superb views. The course is currently rated among the best courses in Germany, its narrow fairways and deep pot bunkers together with some tricky water hazards require every player to be as precise as possible; playing mostly with irons it is a must in this course and make sure that you carry enough balls.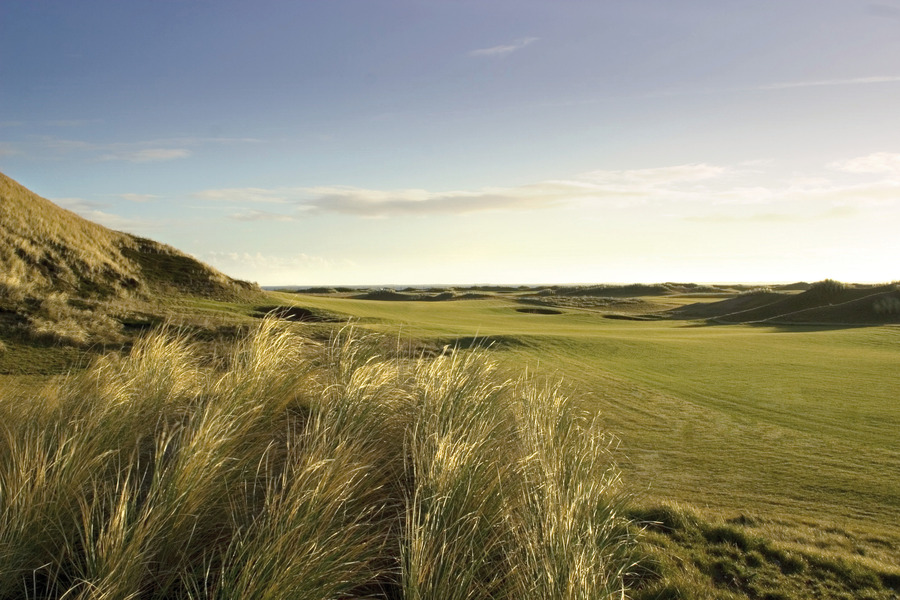 At the end of a game, a dream-like view over the entire golf course and the sea awaits you in the club house, where you will also find the Restaurant Strönholt.