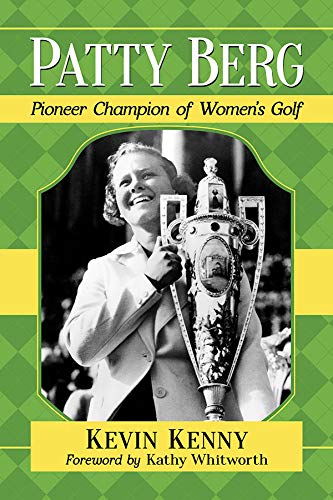 The Ladies Professional Golfers Association (LPGA) was formed in 1950, 34 years after the men's association. There were 13 founding members, one of whom was Patty Berg (1918-2006).
After a glittering amateur career with 28 championships, Berg turned professional in 1940. Before the formation of the LPGA she made a living playing occasional tournaments and conducting thousands of teaching clinics and exhibitions in America, Europe and Japan. She went on to have one of the most successful careers in woman's golf and her 57 tour titles and 15 major pro championships remain a record.
This first biography of Berg traces her career from "teenage sensation" to beloved and respected elder stateswoman of the game, chronicling her role among the founding members who created the multi-million dollar LPGA.
Publication date: August 29, 2019 (source)
About the Author: Kevin Kenny is a retired university lecturer who lives in Dublin Ireland.
Johnny Fairplay's body is discovered in the bunker off Desert Royale Golf Club's eighteenth...