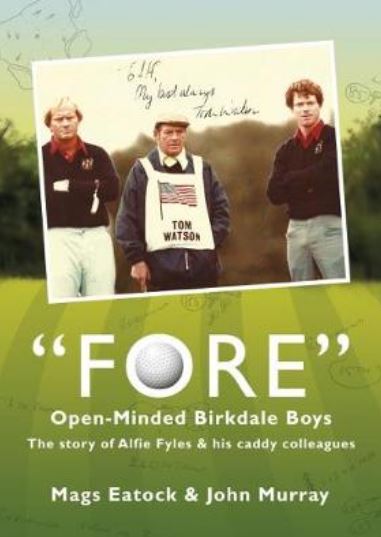 "FORE" is the story of four professional caddies who were raised within a few doors of each other in a small road in the Birkdale area of Southport and who happened to caddy for the winners of no less than ten golf Opens and numerous other prestigious tournaments over a period of fifteen years.
When they were young, the "Birkdale Boys" as they would become known, had a vision of making their living out of caddying and of going on to 'Win' in a big way: this book shows how their dreams became a reality.
Alfie Fyles, the main character in the book, had another dream – that he would write a book of his life experiences and, using the anecdotes and funny tales he used to regale everyone with, reveal the truth that was behind their success and the rollercoaster existence of numerous other characters who were on the circuit at that time.
Alf made and lost a fortune in his career and lived his life in his own inimitable way. He didn't answer to anyone and, although his bills were all paid and his funeral was accounted for, he died with just a few hundred pounds to his name.The book is hilarious in places and will make you cry in others, and it shows the human face of the four Birkdale Boys, ever mindful of the Opens, who would support some of the most prestigious golfers the world has seen to date.
Publication date: May 1, 2017 (source)