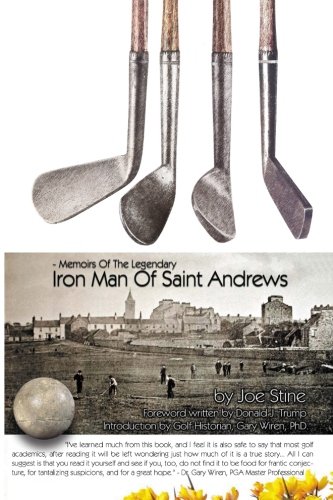 With the Foreword written by Donald J. Trump, "Memoirs of the legendary Iron Man of St. Andrews" reads very much like an historical analysis of the birthplace of golf, yet most golf academics say it's more than that, …much more.
The 93000-word memoirs entail a hauntingly in-depth account of the Iron Man's 89 well-spent years of life and golf within the enchanted royal burgh of his birth, beginning mid-June of 1827, when at age six, he and his six year-old best chum, wee Tom Morris met "The Wizard of the North," Sir Walter Scott, beneath St. Rules Tower in the graveyard amongst the ruins of St. Andrews Cathedral.
This historical novel provides a revealing look into the real history of 1800s Saint Andrews, Scotland and its golfers.
Publication date: January 22, 2017 (source)