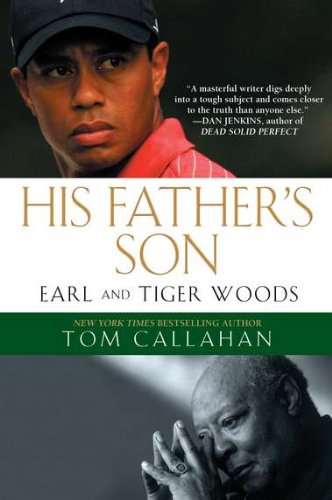 A revealing and intimate biography of the man who influenced Tiger Woods the most-his father, Earl Woods.
From the time he entered the public consciousness as a two-year-old golf prodigy on The Mike Douglas Show, Eldrick "Tiger" Woods has often seemed to be not much more than a ball-striking machine- reinforced by his carefully guarded image and emotionless persona. Even after his recent bombshell adultery scandal, the public still knows very little about the man behind the golf clubs and multimillion-dollar endorsement deals. But one thing is certain: Earl Woods, Tiger's beloved and now deceased father, knew him better and influenced his life more than anyone.
In His Father's Son, Tom Callahan offers a full-blown biography of earl Dennison Woods, the Vietnam War veteran who raised the golf phenomenon and, in turn, a full-blown biography of Tiger. With exclusive access to and interviews with Earl, Tiger, and a host of other key figures, Callahan provides an unprecedented look into their lives and the remarkably close relationship they had. With unparalleled insight into the man who made Tiger Woods the person that he is, His Father's Son is part biography and part father-and-son love story.
Publication date: August 2, 2011 (source)
Have you ever wondered how an average golfer becomes addicted to the game? "Chronicles...
Meet John Richardson. A typical weekend golfer who enjoyed the game but couldn't break...