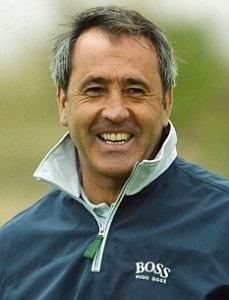 Severiano Ballesteros is a charismatic name in the golf universe, a Spanish professional golfer and former World No. 1, who was one of the sport's leading figures from the mid 1970s to the mid 1990s. Born 9 April 1957 in Pedrena, North Spain he began playing golf at the age of seven, with a cut down 3-iron that his brother Manuel had given him as a present, by the age of ten Seve began competing and he announced himself to the golfing world in 1976, when he finished second at The Open Championship. A part of a gifted golfing family, Ballesteros won five major tournaments between the years of 1979 and 1988, including The Masters twice. He was also successful in the Ryder Cup as a player and a captain, but it is impossible to measure the success of this golfer in titles the pure genius and creativity of his shots will always be remembered. Indeed, this is a man who should be discussed in terms of quality, not quantity.
In 1986, Seve Ballesteros founded two business projects. The first was the Amen Corner, a company which he runs with his brother. The company organizes golf tournaments, particularly within the PGA European circuit; Trajectory Seve Ballesteros Golf Design was the other project that proved very successful with many golf courses open for play all over the world. The Seve Trophy, introducted in 2000, is a Ryder Cup-style event staged bi-annually and that confronts a team of golf players from the British Isles (Great Britain and Ireland) against one from Continental Europe.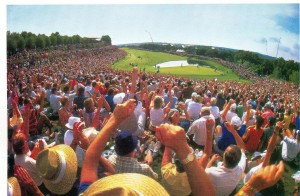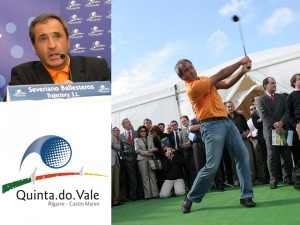 In July, 2007, he announced his complete retirement to concentrate on his thriving golf design business; in 2009 he founded the Seve Ballesteros Foundation, aiming to research cancer, especially brain tumours, but once again his contribution to the golf world is present by helping financially young golf promises with limited economic resources to develop their career in this sport, so they can be as successful as him. Seve Ballesteros was awarded the Lifetime Achievement Award for the second time at the BBC Sports Personality Awards 2009. He was presented with the award at his home in Spain by his friend, compatriot and former Ryder Cup team-mate José María Olazábal.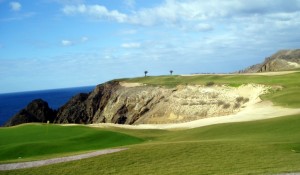 His intense activity as a golf course designer through his company Trajectory, is internationally recognized. He has already designed more than thirty courses in several countries (Spain, Japan, France, England, Switzerland, the USA, Scotland, the Philippines, Ireland, Portugal, and Thailand). His pride and passion have inspired millions, and we have taken him to our hearts, but Seve is more than Seve the golfing magician, Seve the designer, Seve the proud family man, Seve the fierce patriot and Seve the altruist. It is, simply, 'Seve'.
Tags: José María Olazábal, Seve Ballesteros, Seve Ballesteros Foundation, The Seve Trophy, Trajectory Seve Ballesteros Golf Design