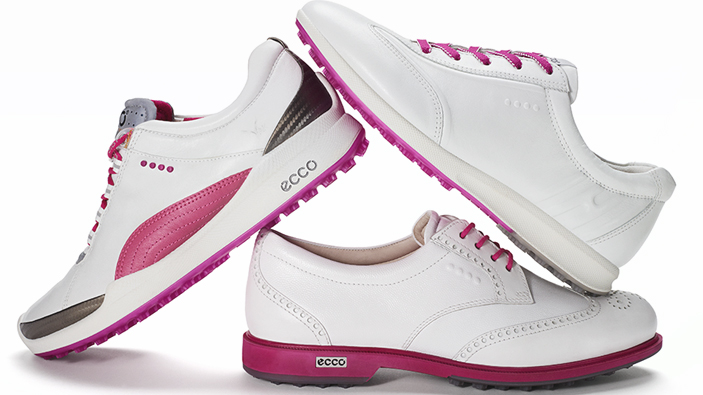 Shared from Trendy Golf Magazine
The TrendyGolf staff have been busy testing out some of this seasons footwear and today, we review the ladies Ecco Golf Biom Hybrid shoes.
BIOM technology is created with the foot's natural motion in mind, resulting in a lightweight and flexible Golf shoe that gives the wearer a 'playing barefoot experience'.
Initially designed for running footwear, ECCO have infused 'natural motion technology' in the BIOM Golf range to increase stability and performance.
Read our review below…
How did these shoes perform during a round?
I wore the shoes in dewy conditions and they didn't slip on any surface. The shoes are not clumpy or oversized and can be worn with shorts, skorts or trousers.
What features most attracted you to this shoe?
The yellow sole and detail attracted me to the shoes as they stand out from a distance but you can still wear them with any colour as they are not overwhelming.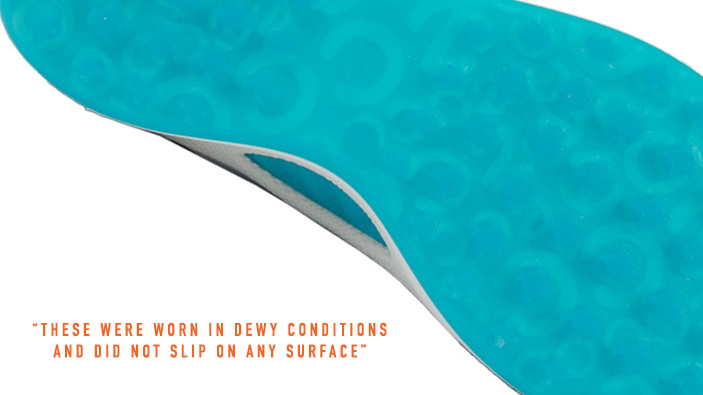 What are these shoes like in terms of comfort?
The shoes were very comfortable (like slippers) and I didn't get a blister from them on the first time of wearing and that is always a bonus. I usually take a 39 in Ecco shoes and found this size to be ideal. They prevented slipping and rubbing of the shoe during a round as they fitted nicely.
What was the durability like with these golf shoes?
I have played and practiced several times in these shoes and they still look like they are fresh from the shoe box. They are completely waterproof which is reassuring for when you get caught in a shower out on the course.
Are these shoes lightweight?
The shoes are remarkably lightweight, so much so you could even forget you are wearing them!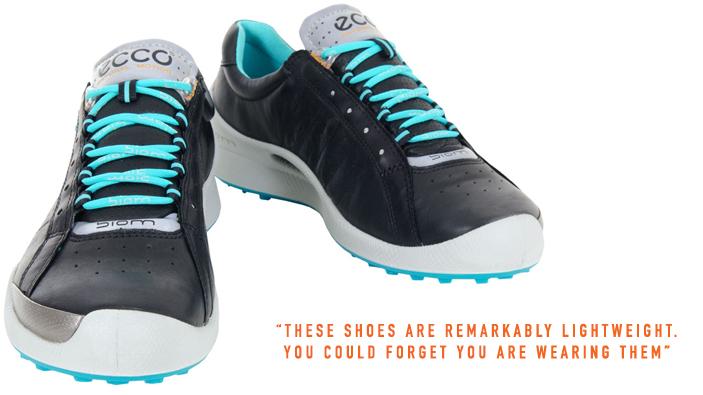 Do they provide good stability whilst playing and walking the course?
They have really good support for my ankles and feet. They are a really good fit so my feet don't move in the shoe whilst swinging the club.
Is there anything else you would say about these shoes?
These shoes are ideal for the stylish lady golfer who likes the sporty look. For a more classic look opt for the classic hybrid shoe. The Ecco shoes are versatile and available in a variety of colours which are a must-have all year round.
The Ecco golf shoes are available in four styles, Biom, Street, Cleated and Hybrid. A stylish shoe that provides the wearer with comfort, durability and stability all year round.
Shop this seasons Ecco Golf collection today!
__________
Stay Connected with TrendyGolf
Facebook | Twitter | YouTube | Instagram | Pinterest | Google+