Shared from TrendyGolf Magazine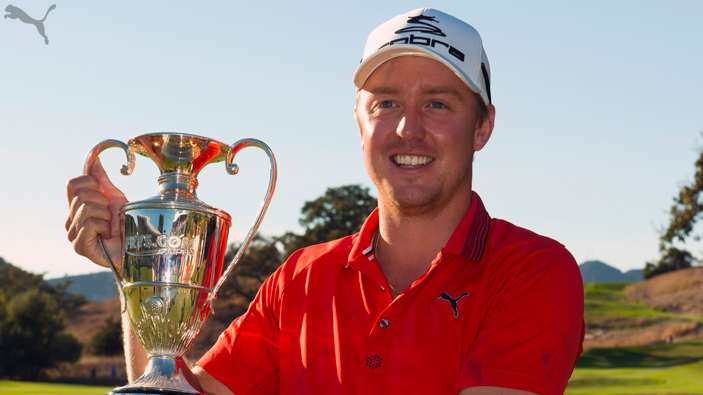 Swedish rookie Jonas Blixt won his first PGA Tour event at the weekend at the Frys.com Open in San Martin, California. Holing a 4-footer up the last to win by one over Tim Petrovic and Jason Kokrak, Blixt became the third rookie on tour to win this season. This win also sees a cool $900,000 prize as well as a tour exemption through 2014.
Once a keen hockey fanatic and wanting to take this career path, Jonas decided that he was never going to get big enough or good enough for this sport and opted to play golf instead. Three top 10 finishes this seasons proves that he has made the right decision!
Bob Philion, President of Cobra Puma Golf, had this to say about Blixt's win…
"Jonas' rookie year on the PGA Tour has been excellent and he has been a perfect fit with COBRA PUMA GOLF. He has been with COBRA Golf for two years while he graduated from the Web.com Tour (Nationwide at the time) to the PGA Tour and secured his first PGA Tour win this week."
But wait, there's more