Archive for May, 2015
May 28th
2015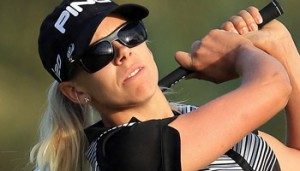 (Shared from birdieable by Rob West)
Protecting your score is not the only asset we strive for when playing golf, your eyes are pretty important too. Golfing in sunny conditions is to me, nirvana however blocking out harmful UV rays, is only one consideration when buying golf sunglasses. Not all sunglasses are created equal, and so picking the right shades for the right conditions will affect your ability to make better judgements.
For example reading greens through some lenses is particularly hard, and knowing what works best for you is an important consideration when making your choice of eye-wear.
Lets take a look.
Best for reading greens
Nike Golf X2 Pro $182.00
The hard core critics claim polarized lenses are not the best for reading greens, as they are designed for combatting reflective surfaces like water. In tests, purple lenses seem to be the most effective at delivering depth in contrast to a white ball on a green surface. My choice in this category therefore would be the Nike Golf X2 pro.
Featuring an innovative pro-cut lens with Nike MAX Optics Golf Tint, a patented technology that amplifies the white of the ball and enhances the contours of the green, the Golf X2 Pro delivers precise visual information at all angles of view in a deep lens cut for maximum coverage. The lightweight nylon frame is fully adjustable, with secure-wrap temples and a ventilated, adjustable nose bridge for  fog-free comfort and stability. The Golf X2 Pro's specialized thin-temple design fits comfortably under a hat. But wait, there's more…