Archive for November, 2013
Nov 28th
2013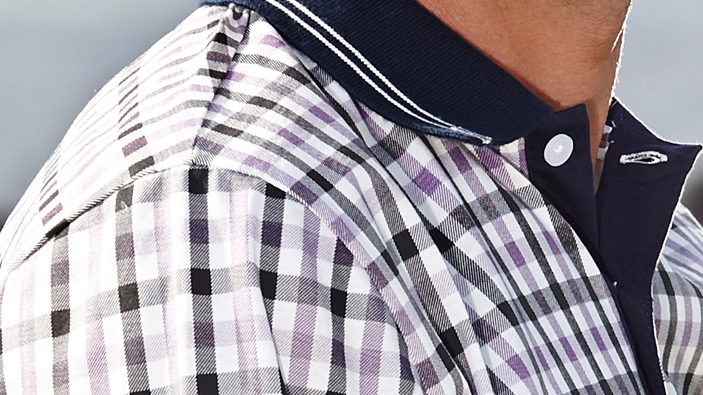 Shared from Trendy Golf Magazine
Is it fair to say that solid colours will always remain in fashion no matter what the season? These staple items are often the go-to as it is easy to pair with any outfit. However, pulling off a patterned item is bold and portrays the fun, adventurous side of you.
This season, one of the popular trends is pairing different patterns together. One of the most preferred pattern trends on the high street is the check. Whether its a check shirt or pant, these markings come in a variety of styles and colours.
If your style is bold or toned down, fear not, wearing check can be simple for all. Those that opt for a quieter style can adopt check influences in the form of added details such as pockets or more subtle checks like gingham. Those that go all out with their attire can opt for all over check patterns in a number of different colour options.
Check polo shirts work great both on and off the course and here you will see two alternative styles; one showcasing an all over check pattern while the other has it in the details. The contrast in these shirts showcases two different outfit options. But, both of these polo shirts are great outfit starters, allowing you to choose the rest of your items from the Fall color palette.  Therefore, creating a fashionable, on trend look.  But wait, there's more…